Description
The misodiko Replacement Earpad is designed for comfort and style, the outer material is made with high quality matrial and the inside cushion is  made from high grade memory foam.

These Earpads are suitable for many other large over the ear headphone models.

Note: This is for a pair.

Suitable for (but not limited to):

- Audio Technica ATH-M50x, ATH-M50xBT, ATH-M40x, ATH-M30x, ATH-M20x, ATH-M70x, ATH-MSR7.
- Bose A20/ A10 Aviation Headset.
- Brainwavz HM5.
- CORSAIR HS70 HS60 HS50 HS35, 2100
- Edifier W800BT, W806BT, W820BT, W828NB.
- Fostex T50RP T50, TH-X00, T40RP, T20RP MKII.
- HifiMan HE400i, HE400S, HE-560, HFI-580.
- HyperX Cloud Alpha, Cloud Flight, Cloud Stinger, Cloud Mix, Cloud I/ II (1/ 2), CloudX, Cloud Core, Cloud Silver (Not for Revolver or Revolver S).
- JVC HA-SZ2000 HA-RX700 HA-SZ1000
- Koss QZ-99 ProDJ100 ProDJ200 ,
- Klipsch Mode M40
- Logitech G933 G633 G433 G533 G430 G930 G230 G231 G233 G332 G935 G635 G432/ G Pro/ G Pro X.
- MEE audio Matrix2.
- Monoprice 8323
- Playstation Pulse Elite.
- Razer Kraken X, BlackShark 1.0, BlackShark V2X, Nari.
- Sennheiser HD280, Momentum 2.0/ 1.0/ HD1 Over-Ear, Urbanite XL, GSP 350/ 300/ 301/ 302/ 303.
- Shure SRH440, SRH840, SRH1440, SRH1840.
- Skullcandy Crusher, Venue, Hesh.
- Sony MDR V6, MDR-7506, CD900ST, ZX 700, ZX770, MDR-1A, XB950BT, WH-CH700N.
- Steelseries Arctis 3/ 5/ 7/ Pro/ Pro +/ 9X.
- SOUL by Ludacris SL300
- TaoTronics TT-BH060
- TurtleBeach Ear Force Stealth 700/ 600/ 450/ 300, Recon 600/ 200/ 70/ 50X/ 50P, XO One/ Four/ Seven.
- Ultrasone HFI-580, HFI-780.
- and many more.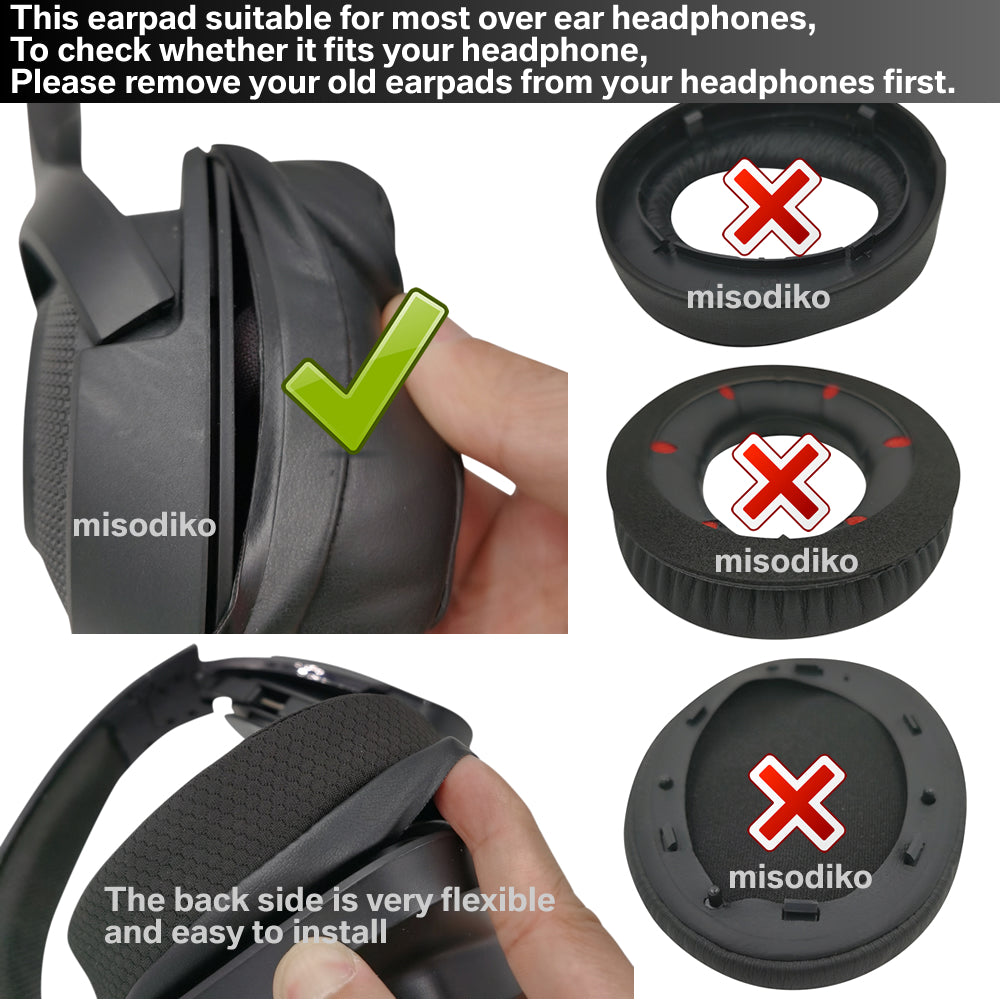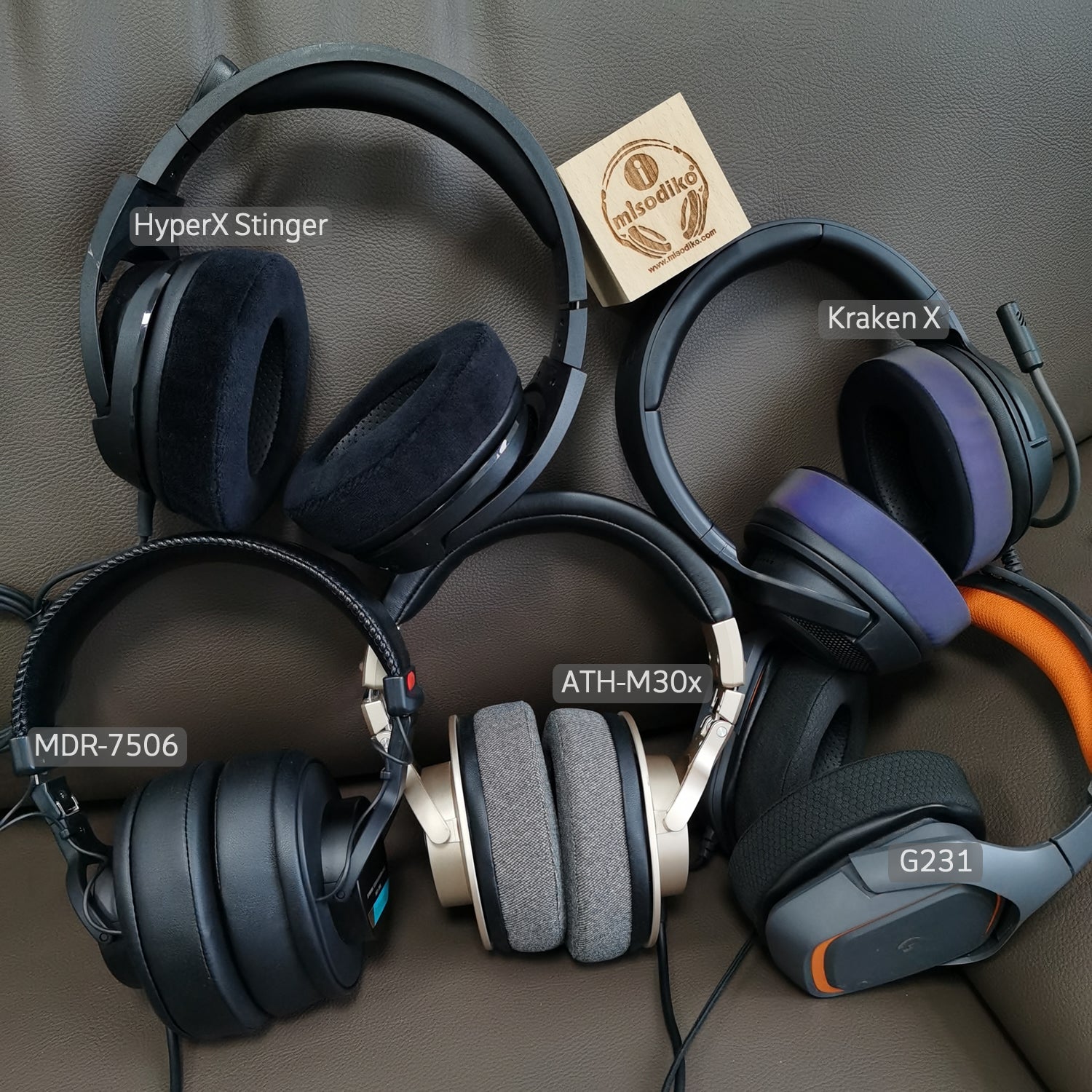 Payment & Security
Your payment information is processed securely. We do not store credit card details nor have access to your credit card information.